Image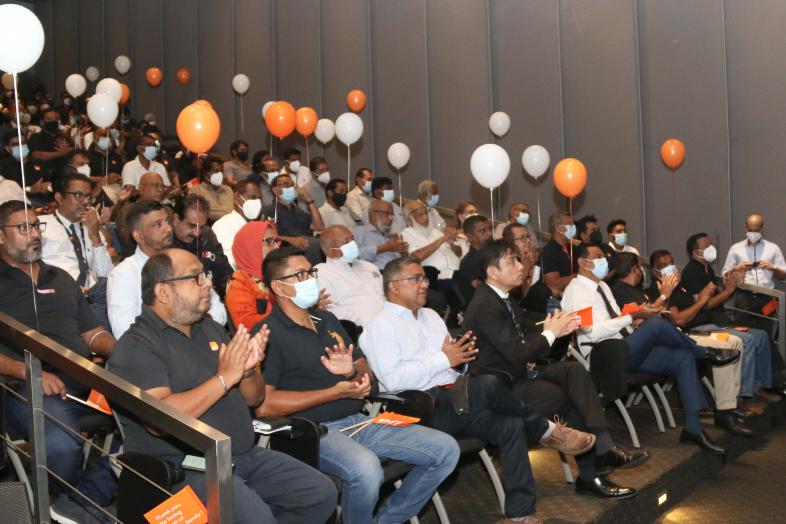 EFL Global – Sri Lanka Recognized as Great Place to Work® in 2022
August 02, 2022
EFL Global, a world-renowned supply chain solutions provider, was honored to be recognized as a Great Place to Work® in 2022. The prestigious award is based on the current employee working experience at Expolanka Freight, a testament to how strategy, processes, and operations driven by a high trust culture can lead to high performance in employees thriving in a secure Swork environment. EFL Global showcased benchmark scores on both the Trust Index© and Cultural Audit©, earning the company a position on the Best Workplaces List. The Trust Index© score was at 86% under the five criteria of Credibility, Respect, Fairness, Pride, and Camaraderie, while the final Cultural Audit© score was 2.5 out of 5.
"We are delighted to be recognized as a Great Place to Work® yet again," says Saif Yusoof, Managing Director, EFL Global. "At EFL, our values lay the foundation for what we as an organization care about the most. We are not a mere business entity – our talented employees are the reason for our strong, innovative company culture founded on our corporate values: Intimate, Flexible, Creative, Conscious, and Future-Ready. Investing in people in addition to deepening relationships with our stakeholders has contributed towards our journey of resilience."
As a global logistics player, EFL Global has been in business for over four decades, marking its 40th anniversary this year. It has played a vital role in supporting supply chains across many sectors, including fashion & apparel, pharmaceuticals, technology, automotive, machinery, equipment, and aid and relief. EFL Global is present in 34 countries across eight regions in North and Central America, Europe, Africa, Asia, and the Middle East, and employs a diverse workforce of over 3,000 professionals worldwide. During the global disruptions in 2021, EFL Global successfully carried out 1,007 air charters on 11 partner airlines and handled 377,917 TEUs at sea using its ocean partnerships and optimizing performance through existing capacity.
This is an important milestone for the logistics provider, as strengthening the cohesive relationship between employer and employee in a tumultuous year of unprecedented changes has allowed the company to meet multi-dimensional business requirements. EFL Global previously earned the recognition of Great Place to Work® for the 12-month period from April 2021 to March 2022.
Great Place to Work® is a global authority on assessing the most desirable workplaces around the world, with 30 years of experience and insights to help business entities restructure their workplaces from a human-centric perspective.
For more information about EFL Global, visit www.efl.global.