Image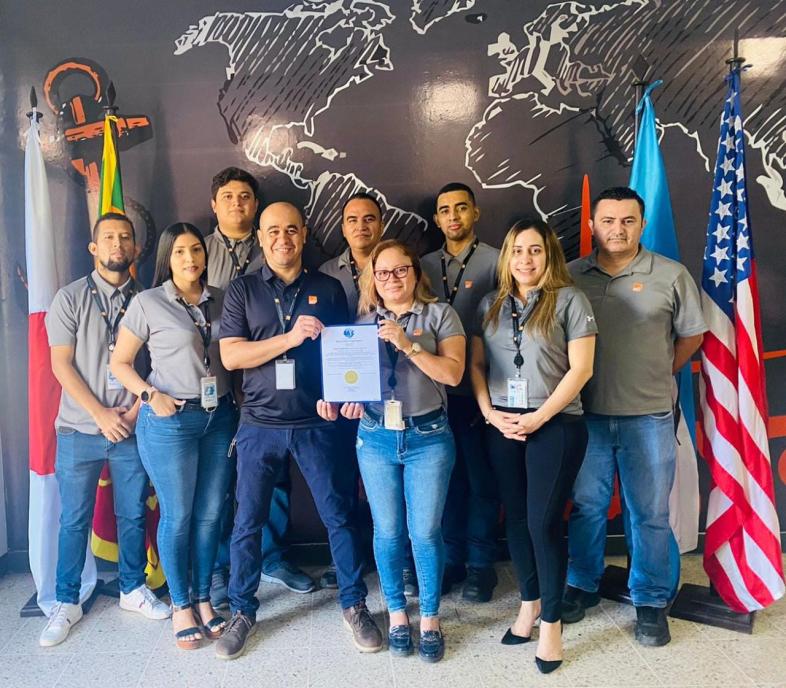 EFL Honduras Receives BASC Certification
September 08, 2022
On August 22nd, 2022, the EFL Global – Honduras team was accredited with the Business Alliance for Secure Commerce (BASC) Certification for the region. The BASC is an international business alliance that promotes safe and secure trade in cooperation with local governments and other international organizations.
Businesses who receive a BASC certification make the pledge to facilitate safe international trade through awareness and implementation of security standards and procedures in the global supply chain. The certification lasts one full year from its appointment.
Isabel Herrera, Project Coordinator, EFL Global – Honduras, stated that the process of getting certified included the entire team.
"Certifications like the BASC opens doors for us to provide safer services that meet a global standard," said Herrera. "By including the entire Honduras team, we all gained exposure to the process and learned a lot, which was a great professional experience."
For more information about EFL Global, visit www.efl.global.