Image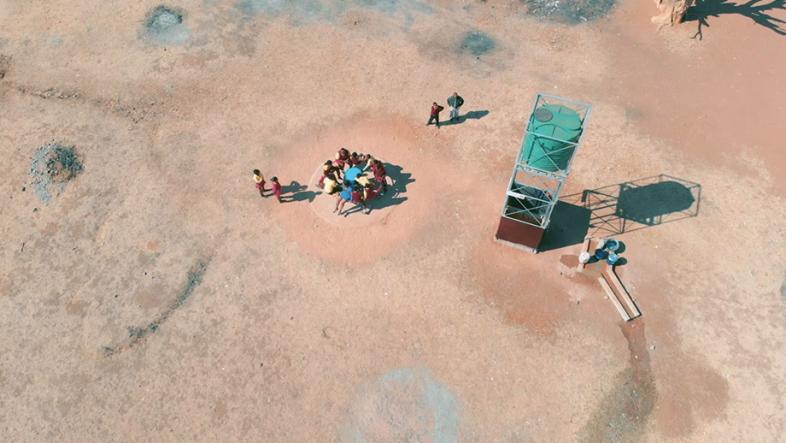 Creating Sustainable Change: Our Global Goodness Mission
October 15, 2022
In today's world, incorporating sustainability in your overall business strategy is not just a consideration; it's a requirement to ensure generations to come have a viable future. As a logistics and freight forwarding organization, it's even more imperative to offset the effects of transportation and warehousing operations.
These sustainability goals should be rooted in corporate operations and come from the top leadership members; however, there are many benefits to offering sustainability programs for your employees to participate in.
Global Goodness
The late Sabrina Yusoof worked diligently to create a corporate program that made the world a better place through passion projects that positively impacted those around us. She was passionate about creating a greener and more sustainable world for those around us and those who will come after us. Thus, in 2019, Global Goodness was born –an integrated, project-based approach to EFL Global's sustainability agenda.
Additionally, as a member of the United Nations Global Compact, EFL Global aligns these projects with the UN Sustainable Development Goals, a universal call to end poverty, protect the planet, and ensure that by 2030, all living beings enjoy peace and prosperity.
Revive Bundala, Sri Lanka
One of EFL Global's longest-standing projects is based in Bundala National Park, paying homage to its roots. The Revive Bundala Project, in partnership with the Sri Lanka Department of Wildlife, has allowed EFL Global to identify 600 acres of land that have been cleared of invasive plant species, with plans to plant 125,000 trees by 2025. Aligning with SDG 15: Life on Land, this project will increase forest cover, revive the park's natural habitat and ecosystem, and continue to offer a sanctuary to migratory birds.
Play Pump, South Africa
In South Africa, lack of clean water can affect access to healthy food, nourishment, healthcare, and education. In line with SDG 6: Clean Water & Sanitation, EFL Global's South Africa team acted by installing a Play Pump in a rural school near the capital city, providing clean, drinkable water from the ground to a local tap source. Since the first, EFL Global has successfully installed seven total Play Pumps across South Africa.
Thaali Kulam & Urban Afforestation, India
EFL Global identified the importance of launching ecosystem recovery efforts across the globe. In 2020, the company launched an ecosystem recovery program in India. Adopting a phased approach and in line with SDG 6: Clean Water & Sanitation, EFL Global's India team partnered with the Environmentalist Foundation of India to restore inlets and the water-holding capacity of Thaali Kulam, a non-system pond that required a complete ecological restoration to survive. 
The second phase of this program commenced earlier this year when EFL Global – India partnered with the EFI to put our commitment to SDG 15: Life on Land to action. Together with the EFI, EFL Global – India launched ForesTree, an urban afforestation project at Rathinamanalam, southwest of Chennai. 40 EFL Global volunteers worked to plant a total of 210 native "Pungai" (Pongamia) tree saplings during this initiative, increasing the total number of saplings at the site to 460.
With several more projects in the pipeline, the logistics organization plans to establish a truly cohesive ecosystem that would serve our global communities.
EFL Next Gen
Children are our future, and it is vital to provide them with critical knowledge on the importance of healthy ecosystems and sustainability, allowing them to live more conscious lives. EFL Global launched the Next Gen initiative under its Global Goodness brand to organize projects that promote the participation of children to educate them on a whole host of environmental issues. Participation includes educational seminars, direct observation, and relevant activities that will give them first-hand experience on protecting the environment and its species.
One of the more recent Next Gen activities focused on marine life conservation – specifically sea turtles – and their rehabilitation. The children visited a turtle sanctuary to learn more about protecting and rehabilitating these sea creatures.
What's Next for Global Goodness
As EFL Global continues to grow its footprint as a worldwide logistics and supply chain solutions provider, its Global Goodness team has implemented countless projects that improve communities and their surrounding environments. The organization places a heavy emphasis on the word "conscious" as one of its core values. Hanif Yusoof, Founder & President of EFL Global, states, "Our business strategy is to seek benefit for both human beings and the environment. We will create a difference, even in a small way, by being a socially conscious and responsible company."