Image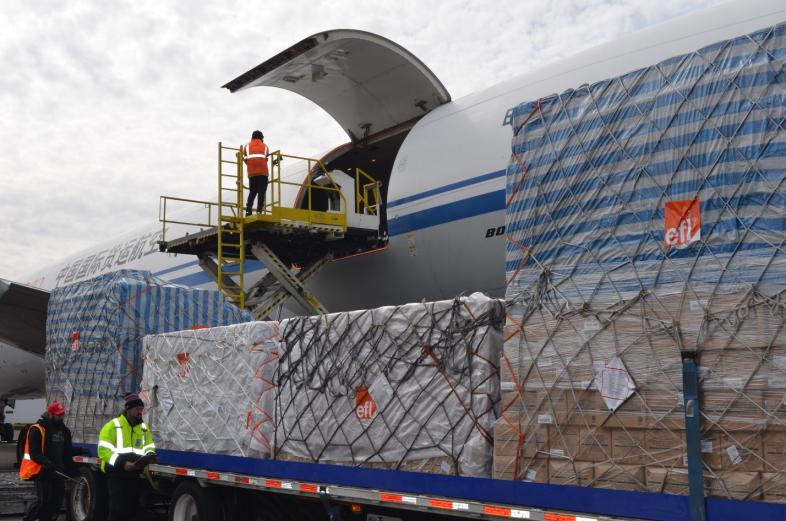 Understanding the Value of Customs Brokerage Services in Logistics
February 27, 2023
As the importer of an international shipment, businesses have the full responsibility of providing all shipment information required, completing the appropriate documentation, and handling applicable fees. Without an in-house Customs Brokerage professional, it can be difficult to ensure you have the necessary tools in place to avoid delays. 
Customs Brokerage is becoming a more popular logistics service, with a professional in charge of understanding and anticipating the needs of trade clearances from country to country. With over 29 years of experience in the industry, Mark Sola, Vice President of Brokerage and Compliance at EFL Global, states that it is a key asset to any supply chain strategy. 
"The reason you hire a Broker is for the subject matter expertise," says Sola. "With a Broker, companies don't have to invest in the infrastructure to complete customs requirements. With a global logistics provider like EFL Global, there is flexibility in adjusting both the service and hours of operation based on a customer's needs." 
EFL Global, a logistics provider with touchpoints in 39 countries across the world and a full suite of supply chain solutions, put a strong emphasis on its Customs Brokerage and Compliance Solutions to meet the growing demands of their customer base with the acquisition of Trans American Customhouse Brokers, Inc. in February 2023. Established in 1984, Trans American Customhouse Brokers, Inc. is one of the largest industry innovators in Customs and global logistics. 
These end-to-end solutions are customized to each customer's needs, such as EDI mapping, detailed reporting, Duty Drawbacks, Reconciliation, and customized import processes based on the vertical. 
In addition to standard Customs Brokerage opportunities, EFL Global provides advisory and consulting services to those customers who have the manpower, but need guidance from an experienced global brokerage team. Consulting can range from the execution of Customs Brokerage practices, to understanding trade laws and regulations, to working with external carriers on compliance processes that may have been missed.
The last three years of unprecedented challenges are also factoring components when it comes to customs brokerage and trade. From the onset of the COVID-19 pandemic to worldwide congestion, all facets of logistics and freight forwarding have been severely affected. To provide a more seamless Customs process in a turbulent supply chain, EFL Global offers broker neutrality.
"Customers are already facing issues like congestion and delays, along with economic struggles on a global scale," says Sola. "Accurate and timely Customs Brokerage practices are important to ensure no further delays arise. Hiring a Broker gives you that assurance." 
The global provider can work with shipments that are not only carried by EFL, but also those that are direct-to-carrier and managed by other forwarders, with one centralized broker to work. This allows for a single point of contact and more control over compliance processes.
"Partnering with the right Broker who understands your product and supply chain is critical to avoiding delays due to non-compliance or the quality and accuracy of an entry," says Sola. "As a global freight forwarder, we have the push to work with big players in the carrier space to ensure compliance requirements are met within a particular timeline." 
For any company vertical, a Customs Brokerage team provides an added layer of experience and reliance to ensure your unique shipment requirements are met.