Image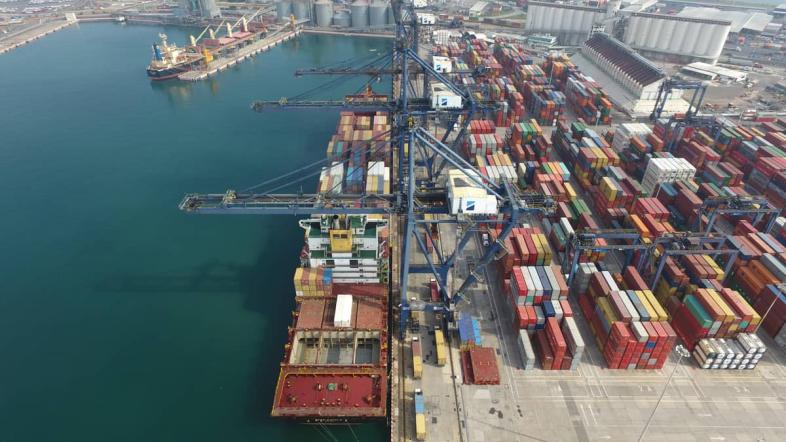 Mexico Presents Supply Chain Opportunities for Americas Market and Beyond
February 01, 2023
As the 16th largest economy in the world, Mexico has enjoyed steady growth since the 1990s. Despite the global economy facing supply chain disruptions, inflation, and geopolitical instability amidst the pandemic, Mexico's economy is expected to continue its upward trend through 2023 and beyond, driven largely by external demand. 
"After the pandemic, businesses underwent drastic changes, leading us to look for new ways to help our clients and be a reliable, strategic partner in a complicated transition," says Carlos Castaneda, Managing Director – Latin America, EFL Global. "Businesses sought to get as close as possible to its important trading partners in countries such as the United States, which made Mexico even more valuable in the Central American markets." 
With high-capacity strategic ports, free trade agreements, and a widely diversified market, there are various opportunities for businesses looking to move product through Mexico. 
Free Trade Agreements
Through strategic country-to-country partnerships and free trade agreements, Mexico has facilitated stronger trade and commercial ties across the world, including the Americas Region. Most notably, the United States-Mexico-Canada Agreement (USMCA), previously known as NAFTA, provides trade-related benefits for companies in the region. For United States importers and exporters alike, Mexico's trade liberalization efforts make the country's market one of the most open and competitive in the world.
"The United States, being the largest importer in the world with approximately $3.5 billion annually, places Mexico as an attractive logistics center for businesses due to its maritime infrastructure, diverse business offerings, and quality human talent," says Castaneda.
Mexico has 13 free trade agreements across 50 countries, including the Comprehensive and Progressive Agreement for Trans-Pacific Partnership (CPTPP). Mexico is also a member of the World Trade Organization (WTO), Asia-Pacific Economic Cooperation (APEC), G-20, and the Organization for Economic Cooperation and Development (OECD). These various organizations and free trade agreements allow Mexico to eliminate barriers to trade and investment for businesses, making it a key import and export country. 
High-Capacity Ports
In addition to participating in key trade agreements, Mexico is home to four high-capacity seaports to support millions of incoming and outgoing shipments. The Port of Veracruz is a high-altitude port and one of the most substantial ports in the Gulf ofc Mexico, with businesses taking advantage of its strategic positioning and connections to main markets. The Port of Manzanillo is also a key player for Mexico imports and exports. According to the Manzanillo National Port System Administration, the port ended 2021 with a historical record of container movement, totaling 3,371,488 TEUs. That year, the port handled 1,872 ships, with most of the exports heading to the neighboring countries United States, Canada, Guatemala, and Colombia. However, these exports also included Japan, China, India, Malaysia, and Singapore, with verticals including food and beverage, automotive, cement, copper, steel tubes, carbon, resin, and more. 
Another major port for Mexico business is the Port of Altamira, located on Mexico's Eastern Coast. It's connected to 125 ports, most of which lying on the Atlantic Coast. For domestic business, its land and rail connections link the port directly to the northern and central parts of the country, including cities such as Monterrey, Saltillo, Reynosa, Guadalajara, and Mexico City. Additionally, the Port of Lazaro Cárdenas is located on Mexico's Pacific Ocean basin and one of the largest seaports in the area. A new semi-automated terminal that opened in 2017 has the ability to handle more than 1.2 million containers per year alone. With congestion on the USWC not slowing down anytime soon, this port can support United States businesses as an alternative gateway for shippers looking to reach these markets.
Multiple Competitive Industries
As stated, Mexico's capabilities and connection opportunities allows the country to handle various verticals., According to the government of Mexico, the most competitive sectors are:
• Aerospace
• Automotive
• Electronic Appliances
• Renewable Energy
• Medical Devices
• Agriculture
• Mining
• Creative Industries
• Information Technology
Businesses in the above verticals can largely benefit from considering a logistics provider that can move through Mexico. For example, Mexico is the main exporter of medical devices in Latin America, the leading exporter of agri-food such as avocado, mango, guava, papaya, cocoa powder, and beer, and the main producer and exporter of silver globally. These are some of the many leading statistics that position Mexico to effectively handle global businesses with these products. 
Skilled Labor, Lower Costs, and Higher Productivity
Mexican labor costs remain low compared to other countries, increasing profitability of exports from the country. In additional to effective shipping solutions, Mexico has a skilled manufacturing workforce for industries such as electronics, automotive, aerospace, and medical devices, offering world markets a wide variety of technical products at lower costs. 
EFL Global's first facility in Mexico expects to provide 25 jobs in the short-term with plans of expanding its footprint and offices to cities such as Mexico City, Puebla, and Querétaro.
EFL Global – Mexico 
EFL Global, a logistics and supply chain organization, has increased its North and Latin America presence exponentially over the last two years. It's most recent owned office and facility includes Mexico. The provider positioned itself in Guadalajara, one of the most important logistics cities in Mexico, home to main air cargo logistics centers. The cargo terminal at Guadalajara Airport moves 175,000 tons per year.
"For the Central American market, suppliers and transportation providers in Mexico are a fundamental part of the supply chain," says Castaneda. "Our logistics presence is a controlled support strategy for our customers, especially with the opening of our new office in Guadalajara." 
"At EFL Global, our presence in the Mexican market is a testament to our passion in the constant search for comprehensive solutions for our clients. Our vision is to provide our clients with the best service options possible that offer more efficient cargo handling, storage, and value-added products." 
If you have business in Mexico and the Americas Region, consider EFL Global for your next logistics partnership. Visit www.efl.global or email mx-info@efl.global for more information.