Image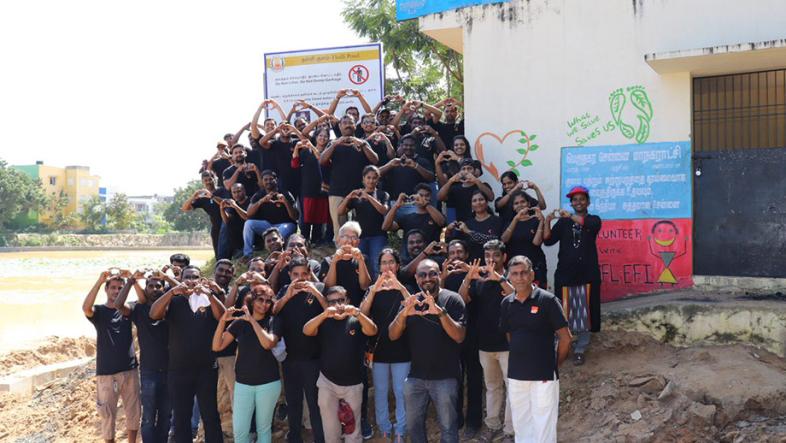 Lakes and ponds in India often bear the brunt of human negligence, and freshwater bodies are contaminated due to human activity, adding to the major water crisis in the country. Today, many cities in India are running low on fresh groundwater, struggling to find access to clean water. This has greatly impacted health across many regions.
Thaali Kulam, located in South Chennai, is a non-system pond that did not have proper bunds to function properly and needed a complete ecological restoration. To find a solution, EFL India partnered with the Environmentalist Foundation of India (EFI), a group that focuses on the scientific revival of damaged and polluted freshwater bodies through community-based conservation efforts.
EFL took the lead and restored inlets for maximum efficiency, while also improving flood resistance of the surrounding areas. Additionally, this initiative restored the water-holding capacity of the pond and provided groundwater recharge. We also planted native plant species around the pond area, which aids with improving the ecological environment for wildlife over time.
This restoration initiative benefited 3,000+ families around the area, providing replenished aquafer levels especially during droughts (a common occurrence in Chennai).
We understand that to sustain our efforts, we must educate and involve the surrounding communities in this project. EFL is working to conduct regular programs and activities focused on raising awareness and getting involved.