Image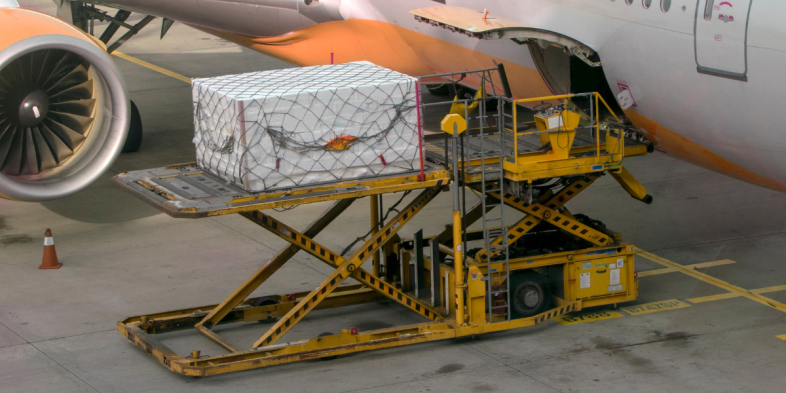 Air Freight Trends We'll See in 2023
November 01, 2022
Air freight has served as a vital method of transportation for the supply chain and logistics industry, especially when congested ports and long delays plagued a turbulent market.
Over the last three years, the air freight industry has seen many changes across service opportunities, rates, and capacity. There are multiple factors that can contribute to the future of air freight and define the performance of the air freight market in 2023.
We spoke to Evan Rosen, President – Americas Region and Global Chief Commercial Officer of EFL Global, to hear the top air freight trends the global logistics organization expects to see in the new year.
1. Air freight will become more viable again overall. In 2022, retailers were left with high inventory levels as a result of overestimating consumer demand for the year. However, this is predicted to change in 2023.
"Many of our customers in the fashion, apparel, and retail sectors are finally seeing their inventory levels normalize," says Rosen. "This, along with air freight rates stabilizing and coming down to more normal levels, will allow air freight to become a viable option for transportation once again."
2. Companies are reducing the size of their purchase orders. For global retail businesses, logistics leaders are learning from their mistakes in 2022 and reassessing the size of their POs. "We've seen customers reduce the size of their POs, which will add volume to air freight," says Rosen. "When products sell, businesses will chase with air freight, which should help overall air freight volume grow in 2023."
3. Traditional air freight commodities will continue to move air freight. Verticals like electronics and pharmaceuticals, which traditionally move by air freight, will continue to grow in 2023. "We don't expect a slow down for popular commodities that need a faster mode of transportation," says Rosen. "When the inventory levels work themselves out, you'll see volumes continue to climb for electronics, pharmaceuticals, and other commodities in the first and second quarters of the new year."
4. Rates will stabilize as cargo planes transition back to passenger planes. Since the start of the COVID-19 pandemic, passenger planes were being converted into cargo planes to ensure there was enough capacity for the air freight market. Now, we're seeing the reverse happening. "There's been a reduction in capacity on the air freight side due to aircrafts converting from cargo back to passenger," says Rosen. "This will help stabilize rates and right-size the market overall."
5. Transshipment solutions will continue to grow. As air freight becomes a more viable option, so will opportunities for transshipment services and unique offerings for businesses on the freight forwarding front. "There is a need to diversify lead times for products that bounce between straight ocean freight and air freight," says Rosen. "Giving shippers the option will drive volumes on both Sea-Air and Air-Sea lanes, and this strategic approach will be more prevalent in 2023. There are opportunities to provide additional options to customers at different price points."
Are you planning your air freight strategy for 2023? Contact the EFL Global team for a personalized approach to supply chain and logistics management across air, land, and sea.