Image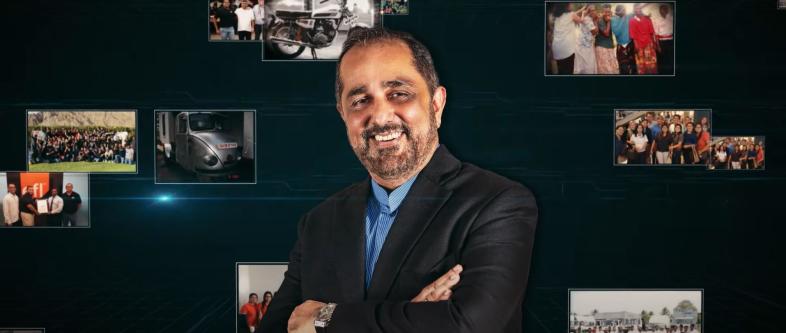 Defying Boundaries: Founder Hanif Yusoof Reflects on 2022
December 01, 2022
"We have only what we give out." 
This has been my belief for the past 40 years; today, I reflect on all the incredible work we have done as a team to achieve the impossible.
I'm reminded of the profound impact our services have had around the world. I am honoured to have spent the last 40 years creating innovative logistics and transportation solutions that have connected and empowered other businesses to make their own impact globally. It is incredible to think how far logistics has come since our humble beginnings in 1982, and we can all be proud of the role EFL Global played in that revolution. 
The company's transformation to become a global leader in supply chain solutions was heavily impacted by the relationships we built over the years. At EFL Global, we value relationships and invest in people, from our own employees to our loyal customers. I began the company with a single dream. As we grew, people from far and wide believed in that dream and joined hands to forge a family that steered EFL Global into a diversified, innovative global logistics house. With over 70 owned offices in 39 countries, covering the skies, sea, and land, we've built multimodal transportation solutions that find the fastest, safest, and most cost-efficient way to get your cargo to its destination.
Today, however, I think much more of EFL Global's future than its past. Shipping and logistics are considered the lifeline for global trade, and it is evolving fast; more automation, artificial intelligence, digitalization of services, and robotics are taking over the industry. I believe logistics will develop exponentially in the next ten years, and EFL Global is better positioned to lead these advances in the global market. We test and deploy innovative technologies along the entire supply chain to make the delivery and transportation process more efficient, and we offer our clientele digital solutions to keep them updated in real-time.
As EFL Global enters a new chapter, we must never forget our character – the character that we have lived out for the last 40 years. We have accomplished a lot in our first four decades, and empowered countless businesses and people to realize their full potential; but what matters most is what we do next. I believe EFL Global's brightest and most innovative days are ahead of it, and I look forward to watching and contributing to its success.
Thank you for celebrating our 40th Anniversary with our global family.

Hanif Yusoof
Founder & President, EFL Global